A course to speed-launch your career!
After completing Digital Marketing course from Arena, you join as:
Digital marketing manager/ consultant
Digital sales executive
SEO (Search Engine Optimization) specialist
Social Media Marketing expert
Content marketing executive
Web & PPC (Pay Per Click) Analyst
Online Reputation Management executive
Course covers
India's digital advertising spends will reach 25,800 crores by 2020*. To manage these ad campaigns, companies need thousands of trained professionals. Prepare for these jobs with Arena's Digital Marketing courses.
*Source: FICCI-KPMG report
With Arena's Digital Marketing course, you will
Generate leads & aggregate audiences on social media
Attract customers & drive sales, adding to your company's profits
Run digital marketing campaigns using tools like AdWords, mobile marketing, YouTube marketing and Web Analytics
Leverage SEO (Search Engine Optimisation) to get websites listed in top search engine results
Measure the success of Mobile Marketing & analyse its reports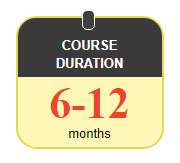 Classes are held 2 hours a day for 3 days a week. You can also complete the course quickly by attending extra hours of classes. Choose a suitable batch time between 8 AM to 8 PM.
Arena's Digital Marketing course is the most intensive, comprehensive course you can choose!